Top 10 Free Plagiarism Detection Tools For eLearning
Plagiarism is considered to be one highly intolerable deed in the digital and literary community. This is a practice avoided by companies as well as individuals. However, advancing technology has given us ways to avoid such mistakes of creating plagiarized content.  Are you on the lookout for the best free plagiarism detection software? Plagiarism is a highly intolerant behavior in the literary and digital communities, and it is something that all respected people and businesses aim to avoid. In this essay, we will discuss the top ten free plagiarism detection tools that can assist all eLearning professionals in giving credit where credit is due.
The eLearning professionals benefit highly from tools that are available in the market to detect any kind of plagiarism. To support the creation of more and more original content, such tools are important. To help you in this matter, the top assignment writing company enlists the top free plagiarism detection tools. Read on to know more!
Top 10 Free Plagiarism Detection Tools For eLearning
Among the most effective and free plagiarism aids available on the net is Dupli Checker. Though it does not foster a fancy interface it does its work well. As already mentioned, it is free to use and is easy to handle so one does not need any experience or skills before using this tool. You can either type a text or copy and paste it to check for plagiarism. You can do a single check a day if you are not a registered user whereas 50 checks a day if registered. This tool has no paid version available.
Copyleaks is a cloud-based platform that enables users to track the way eLearning content is used on the net. This tool has a different section for both business and education purposes and is available in multiple languages and file formats. This allows the users to use the API tool to look for plagiarized content. A mobile app is also available with a Microsoft office add-on that can be used while typing out a document on Microsoft Word. Just sign up and you are ready to go with the first 10 free pages.
This is a free plagiarism detection tool that is being used in over 140 Nations. It has a Grammar checking facility, Plagiarism checker, proofreader, and Vocabulary builder. Being a four-in-one, PaperRater not only allows you to look for plagiarized content but also lets you edit it's very easy. 5 free pages are available without any charges. Top assignment writing services use PaperRater.
This is one plagiarism detection tool that is entirely free to use and the step-by-step approach makes it the easiest as well. All of the work is to be done online and is supported only on Google or Yahoo browsers. You get a notification if anyone plagiarises your content. No download is required.
Plagiarisma is a multipurpose and very basic plagiarism detection tool for teachers, students, writers. Supports over 190 languages and checking can be done online or by uploading a file or URL. Just download the add-ons in Chrome or Firefox and you are ready to go. The free version has a limited number of checks for a day.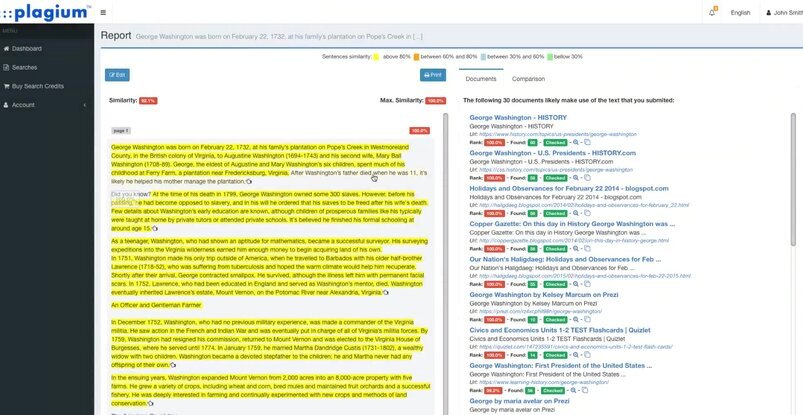 A fully functional but also very basic tool to be used and offers different levels of search. You have to copy-paste your text and then search. An option of deep search and a quick search will then appear and you have to select one. You don't have to pay for up to 5,000 characters search a day. You have to sign up to start working with it and has limited free features.
With this tool, you can search both academic databases as well as websites by just copy-pasting texts or by uploading files. Six major languages are supported by this tool that is French, English, German, Italian, Romanian and Spanish. This tool can be used by students, publishers, site owners and teachers. The free version does not allow file upload.
A free plagiarism detection tool that allows businesses and individuals to get their content checked against any scientific journals, other online content, and user's documents. The work can be done online by copy-pasting texts or by entering an URL or importing files. The interface is quite advanced private users do not need subscriptions.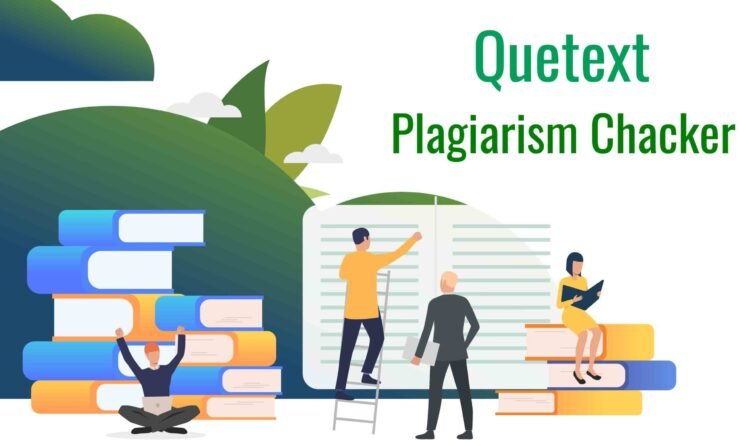 The layout of Quetext is pretty basic and checks plagiarised content against the internet and various other databases. It is entirely free to use and no account registration or download is needed. You have to only copy text and paste it in the indicated area. It works online and as it is available for free and so students can benefit from this tool a lot. This tool does not foster any premium memberships.
Last but not the list is this kind of plagiarism detection tool that allows you to check with 5 different software with just one click. One free tool is available for free scans and can be used without any registration. The data uploaded is encrypted and is automatically deleted after 24 hours of use. The checking speed is comparatively slow but is free of cost so the time taken can be considered.