Seven advantages of using PDF format for business
Written by
Deepak Bhagat
, In
Business
, Published On
August 7, 2022
,
435 Views
Portable document format which is also known as PDF is a very commonly used file format that is being used in different industries for the past many years. PDF was introduced by Adobe in the early 90s and ever since its launch it has gained popularity. The main purpose of using PDF files is that they are easy to share and store. MS word is the most commonly used file format for the creation of new documents but you should know that this format is not safe and compatible with multiple devices. So there is always a chance of data loss and format disturbance when sharing these files with another person.
Today small businesses, as well as large enterprises, are using PDF format for document storage and sharing. It doesn't matter whether you are sharing invoices, bills, or even confidential memos, you can rely on PDFs for all sorts of document sharing. PDFs are no doubt popular but stool most people are unaware of the top benefits of using this format. For this very reason, we are going to highlight some of the popular pros of using PDF.
Big benefits of using PDF as part of your business operations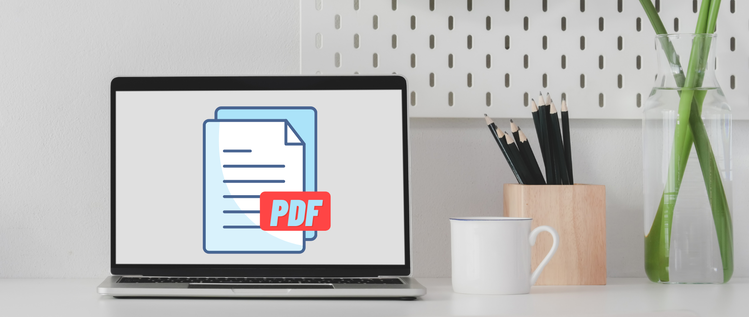 It doesn't matter whether you have created and saved your documents in PDF. Today converting word to PDF is simple as soup and this is all because of online PDF converter tools. You can find free PDF converter online tools that can change the format of your word files into PDF in less than seconds and that too without damaging the quality of the file or its format.
Document format remains secure
As we have told you before, there is no document creation format that can maintain the format of the file. The format of the file would get disturbed when it is opened on a different device or even on a different operating system. MS word itself exists in multiple versions and the format of each version is different from the others. For instance of you have created a document on MS Word 2007 and are opening it with the 2013 version then you would see major changes in the format that you had actually set. So if you want to maintain and keep safe the format of your document then you need to save it in PDF. You can also use the online PDF converters for this purpose.
PDF format is universally being used across the globe
When you are in the business world you have to make sure that the document you share with your clients or customers can be downloaded, opened, and viewed on their commonly used devices. If you think that Word is a popular format then you are totally wrong as you must know there, are dozens of document creation software programs that are being used across the globe. On the other hand, the PDF format is ubiquitous which means it is being used all around the world. Even if the recipient doesn't use PDF, they can still view it on their devices. Today almost every device has a built-in PDF reader.
The size of PDF files is smaller than in other formats
Another big benefit of using PDF files for your business operations is that they are smaller in size. When you are storing or sharing business documents you need to make sure that they are in a compact size. Usually, people tend to save their business files in TIFF because of its small size but you must know that there are many cons to this format. You must prefer PDFs when saving your documents because they are ideal for saving and sharing especially if you have a low storage space.
PDF files can be protected with a passcode
One of the biggest pros of PDFs is that it can be locked. There are many other document formats being used around the world but there are none that can be locked with a user-set encryption code. If you are sharing confidential files then you need to secure them while sharing. If you are sending documents in PDF then you can easily set a password. You can set a code manually or you can use a lock PDF tool to set a password. You can easily find PDF locker online tools today on the web!
PDF can work on all sorts of devices and operating systems
A very important advantage of using PDF is that it is universally compatible on all kinds of devices. You must know that PDFs can be opened and viewed on all devices and operating systems without any added permissions or restrictions. Your device would have a default PDF reader tool and even if it doesn't have one then you can view and share PDF files with your browser. This is a big feature of this format which you cannot find in any other one.
PDF documents can cater to non-text elements
If you have to create and share a document in which you need to add images, infographics and even hyperlinks then you should surely save your files in PDF. You can easily integrate non textual elements in PDF format. It wouldn't matter on which device you would be opening the file on. All the elements on the document would be interactive for the reader. This way you can share business presentations in PDF.
PDF is here to stay!
Lastly, you must use PDF files for your business operations because this format is here to stay forever or at least is going to be with us for a very long time. You can see major advancements in tech and all sorts of tools but you haven't seen any changes in the PDF format in the last twenty years or so. This format is complete as it is and has become very much adaptable. If you have your files saved in PDF then you don't have to worry about converting them to another format in the future. But you cannot say the same for other formats like MS word!
These are some of the benefits cum reasons why PDF should be used in business operations!