Top 6 delivery companies in London
Written by
Deepak Bhagat
, In
General
, Published On
February 10, 2022
,
440 Views
The credibility of a shipping service provider is a vital determining factor for products to actually get sold. A newly bought product whether large or small is supremely valuable. The excitement of getting your hands on an exquisite artifact or a grand TV is something no one wants to risk. The risk of transporting large appliances or delicate materials is not something anybody is willing to take. This is the reason why people do not prefer to buy furniture, large appliances, and art/décor online.
Whether sending an important parcel across the province or bringing home a product bought in an e-commerce store, people look for certain qualities in delivery companies in London. There's the need for fast delivery, doorstep delivery, extensive location coverage, assurance of the delivered product. That brings us to the question of the shipping services people trust and choose.
Top 6 delivery companies in London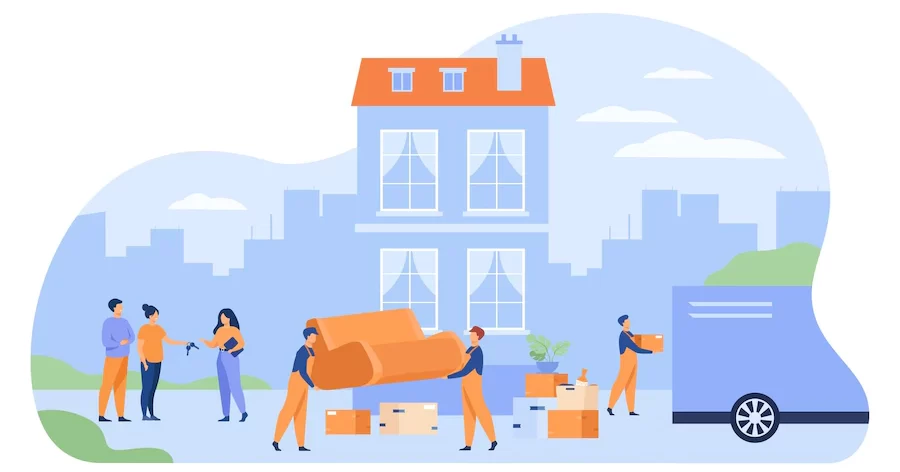 To help you make good choices while selecting one, here is a list of some of the most popular and trustworthy delivery companies in London:
Established in 1516, Royal Mail is the most popular parcel shipping service in the UK. The year of establishment speaks for itself and it's clear why even half a millennium later, Royal Mail is hailed as the best. According to a study by Statista, Royal Mail is preferred by 52% of customers. The courier service company is the most preferred among others with such percentage. In 2019, the company had over 162,000 employees and a revenue of 10.4 billion pounds. One can avail them for shipping while shopping from UK's 37 online retailers. Having 23,000 pick-up points in the UK, Royal Mail also offers express delivery facilities.
Founded in 1972 and owned by Otto GmbH, Hermes comes second while counting for the best delivery companies in London. It is headquartered in Hamburg. Hermes is the most preferred parcel delivery brand at UK's top 100 online retailers. Gathering a revenue of $3.7 billion in 2019, the company has over 15,000 employees.
Although Hermes' delivery service covers only 20 European countries including the UK, Germany, France, Austria, and Russia. If you're concerned about global warming, their policy of going CO2 neutral is something to be considered. Hermes aims to make their delivery service emission-free by 2025.
Located in the heart of East London, Capital Couriers provide their services all over the world. If you ever urgently need to send a parcel, you can choose their same-day or overnight options. Capital Couriers also lets you track a package after being dispatched. You'll get notifications for the same. Whether you're an owner of a small, medium, or large business, Capital Couriers will surely get the job done.
The reason why they could be called one of the best delivery companies in London is due to the fact that they don't charge in case the delivery time is crossed. The parcel courier company also offers attractive discounts and credit facilities as an initiative to grow and let others grow.
Established in 1999, DPD is a France-based company that mostly focuses its service in Europe. With an annual turnover of $8.9 billion and 77,000 employees, DPD offers a wide range of delivery options. DPD ranks significantly high in the CEP (Courier, Express, Parcel) industry, and accounts for about 3% of the voluntary offset market in Europe.
DPD is a pretty large courier service provider with 22,000 pickup points throughout Europe. If you need to send a parcel across Europe, go for them.
Founded in 1992, Parcelforce Worldwide is a unit of Royal Mail Group Ltd. Having over 4,500 employees, they provide express delivery for domestic and international shipping. But for delivery services in Europe, they have partnered with GLS, also a unit of Royal Mail Group. Parcelforce is preferred by 5% of European consumers.
The shipping service provider is considerably newer among the other contenders as it was founded in 2008. Owned by the Barclay brothers the company has about 4,500 employees and generates annual revenue of approx. $500 million. It approximately takes 3-5days to deliver a parcel across Europe.